Here at Beyond Essential we make awesome technology and put it to good use in the world.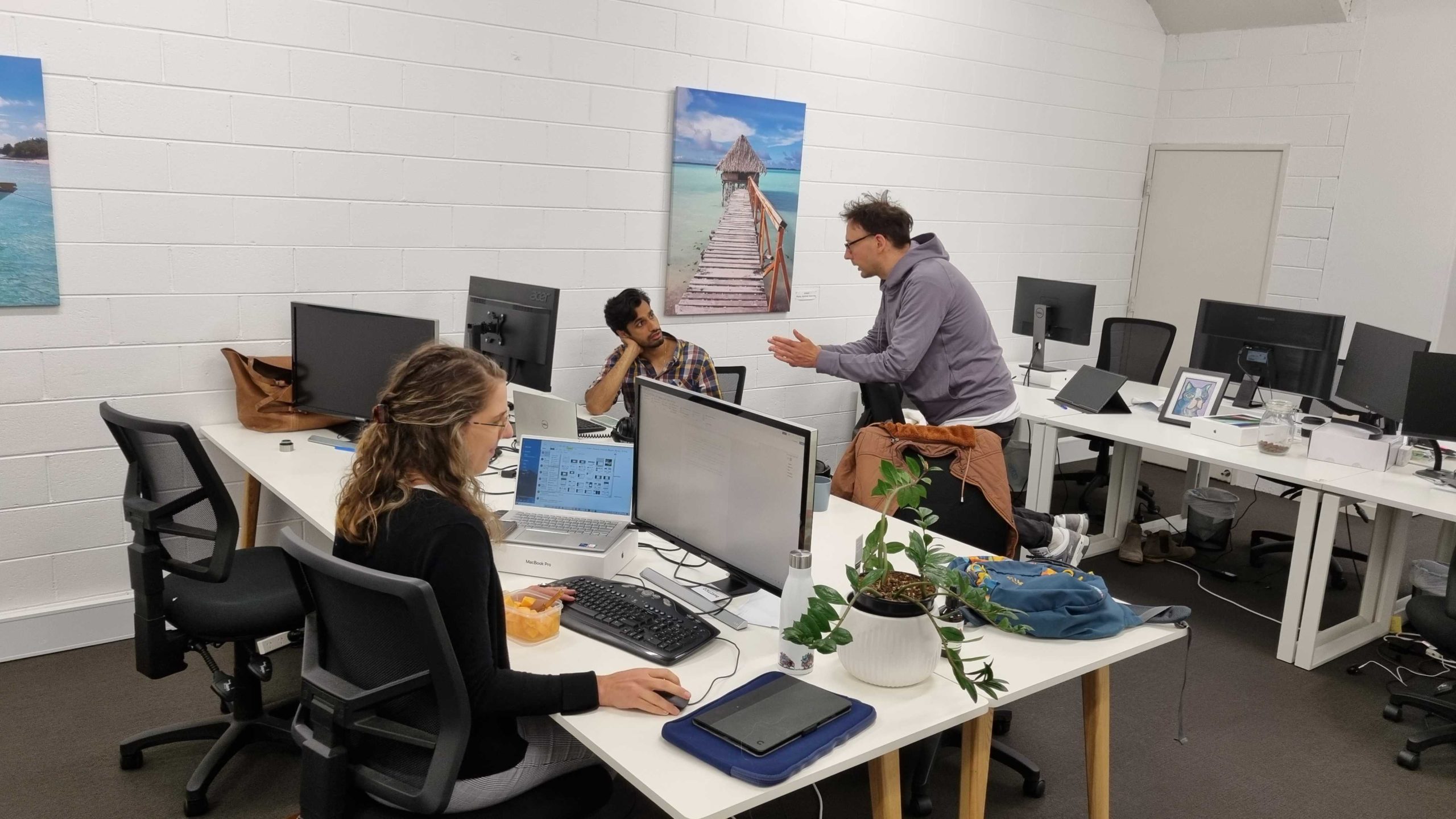 About working with us
Flexibility is key.
We help our staff juggle remote working, children, pets, personal illness, unreasonable relatives and everything else that life throws our way. From our offices in Melbourne, Auckland and partner countries, our staff work flexible hours, receive full Australian-standard benefits, have access to a free Employee Assistance Program, insurance, continuing education and training opportunities, travel as much or as little as they like and enjoy a range of social stuff whenever pandemics allow!
We also genuinely encourage and support people from diverse cultures, skills, ages, genders and backgrounds to apply for all our positions.
Current Opportunities
Front End JavaScript Developer.
About the role
As a Developer in the BES team, you'll be working on projects that directly impact our overall mission.  Our software suite includes Tupaia and Tamanu and we also implement and support mSupply and DHIS2 systems, all of which you'll contribute to.
Currently, our team is advancing our software to support the COVID-19 response for vulnerable populations in the Pacific, in particular vaccine registration, lab test results management with a patient portal, and mapping of medical supplies.
Day to day, you will:
write beautiful, efficient code, with a focus on quality
collaborate with the wider team on our projects
contribute to our technical standards, architectural decision-making and tools
document the systems you help build
We are a flexible bunch and are open to this role being full time, part time (across 4 days) or even a 9-day fortnight.
About you
You'll have a real connection with our purpose and will be looking for a role where your work has a meaningful influence and impact on the lives of others. You'll be a natural collaborator with initiative and drive.
Ideally, you'll have around 3 years development experience in JavaScript, or be looking to transition across.  Experience in some (we don't expect all) of the following skills would also be an advantage:
Front end development: react, react-native, material-ui, styled-components
Some knowledge of backend: APIs, NodeJS, Postgres
Testing: jest, cypress