End-to-end health supply chain solutions for the most remote settings in the world.
We provide contextually appropriate solutions for the remote and resource-limited setting, combining experience of cutting edge technologies with an appreciation for the physical, financial and cultural challenges in the unique settings in which we work.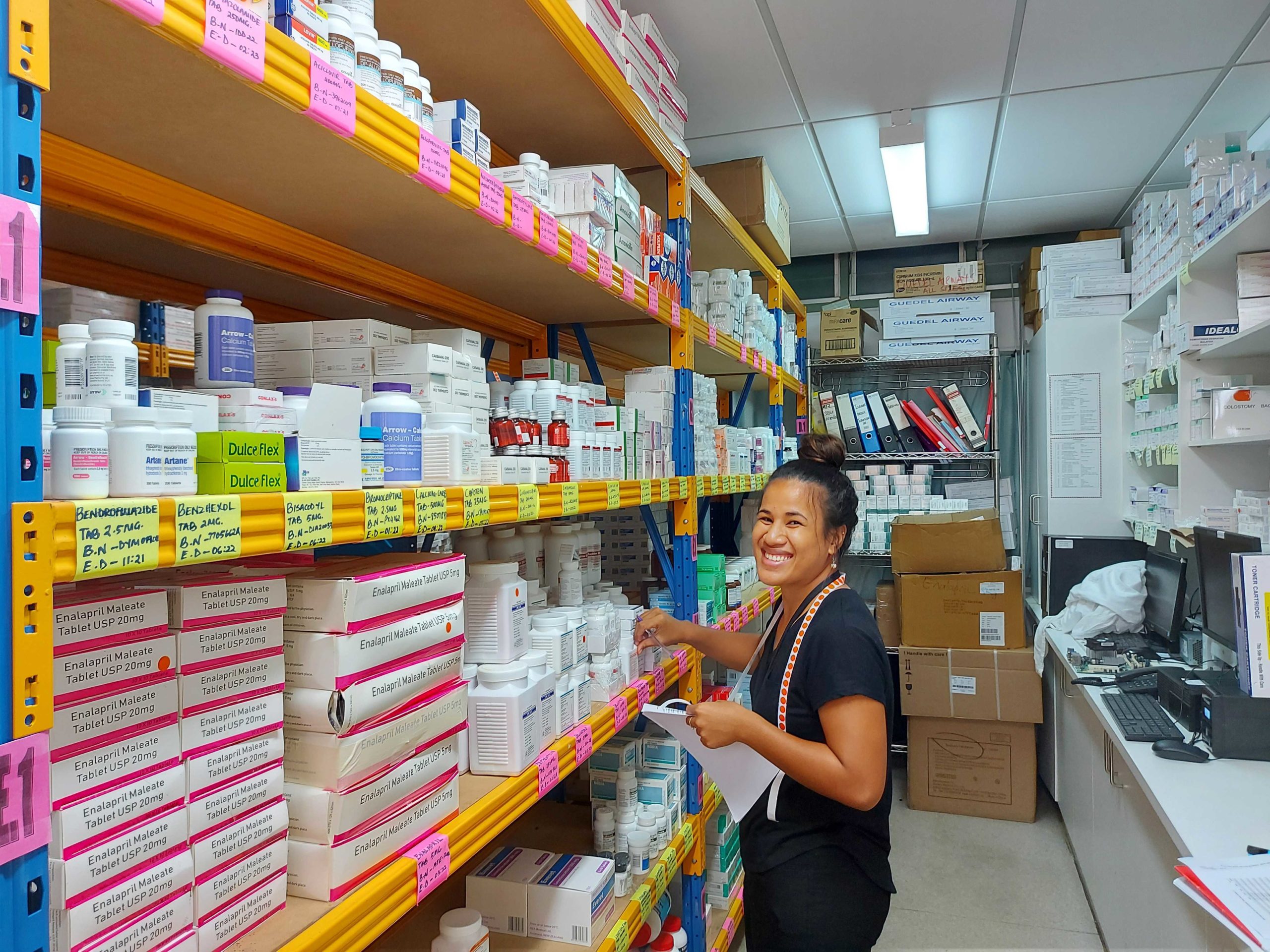 Services
Tender management, including pre-qualification of suppliers, quantification, budgeting, bid management and bid assessments. We can also audit previous and current tenders.
Quality Assurance with a focus on pre-qualification of suppliers, coordination of laboratory testing and the establishment of QA and/or pharmacovigilance databases.
Staff training in both supply chain and all aspects of clinical pharmacy.
Implementation of mSupply stock management software, including project design, refresher training, resource development, data file configuration and go-live management.
The establishment of 'last mile' distribution systems in challenging settings.
All aspects of supply chain strengthening, including development of national and local SOPs, facility standards, infrastructure planning, vehicle purchasing and distribution management.
Disaster response.
Pharmacy legislation reviews.
Development and/or review of National Medicines Policies, Essential Medicines Lists, Standard Treatment Guidelines and Essential Medical Supplies Lists.
Affordable, scalable, powerful software solutions.
We are proud implementation partners of mSupply, the world's most widely used health supply chain LMIS for low and middle-income settings. Coupled with our BI tool, Tupaia, we can implement a fit-for-purpose software solution, whatever the context. Single facility or a network of thousands? Our highly experienced team can steer you through the digitisation process and provide all the resources you need to ensure success.